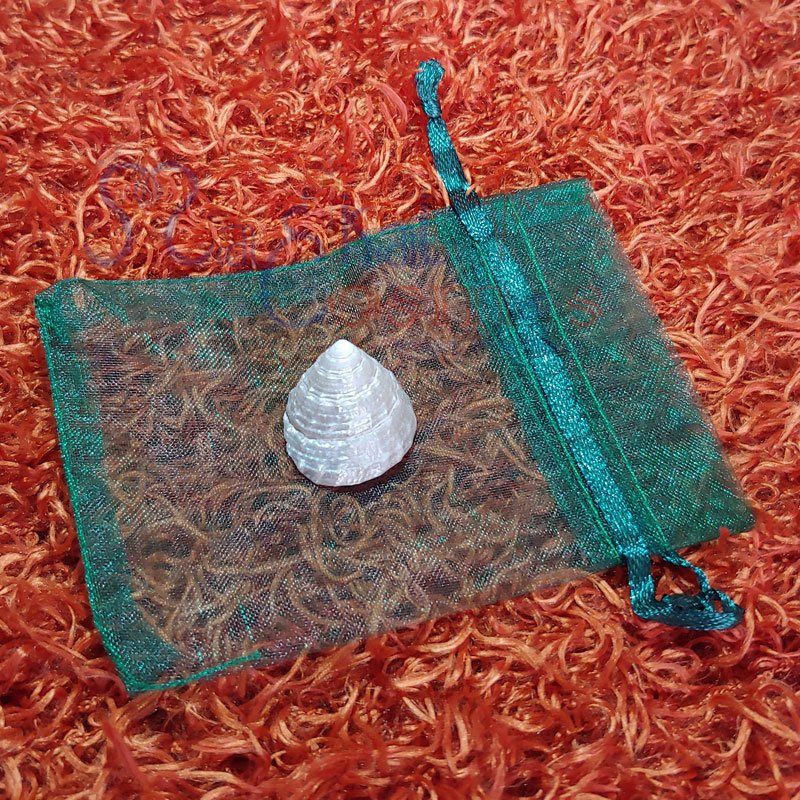 New

Moti Shankh / Pearl Conch
Stock:

In Stock

Model:

Moti Shankh / Pearl Conch

Weight:

0.00kg

SKU:

SPR-MS-00001-SH

ISBN:

SPR-MS-00001-SH

MPN:

SPR-MS-00001-SH
Moti Shankh / Pearl Conch
Moti Sankh is a very rare type of Conch it is found along with pearls deep down in the ocean. The main benefit of the pearl conch is that it brings wealth. It is believed that Saubhagya Lakshmi who brings good luck is present in the Moti Shankh. This information is found in the Brahma Vaivarta Purana and this is the chief importance of the Shankha. It is believed that presence of Moti Shankh in the home will bring good fortune as it is the residence of Goddess Saubhagya Lakshmi. Success immediately comes through the position of Moti Shankha. Puja should be performed to it daily. The puja is similar to one performed to Goddess Lakshmi.
It allays ominous effect of the Moon and gives peace of mind. Pearl conch or Moti Shankha known as Moti conch is very spiritual item. Conch serves its worshipper for progressing financially. This conch enhances your destiny and shall help you to attract business and benefits from overseas connections. This conch shall bringg name and fame to you.
It's very auspicious for laxmi puja on Diwali and gifting it also brings financial improvement .Natural moti sankh for godess Laxmi puja on Diwali .
*These are natural product so there may be the difference in color and in drawing as per their occurrence in the nature.