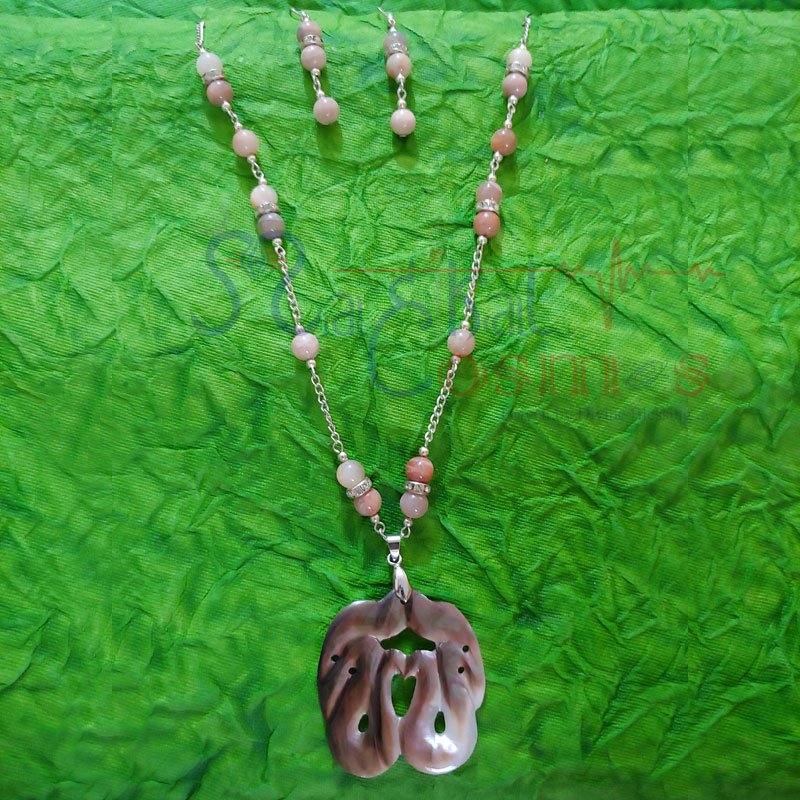 New

Peach Moonstone with Seashell Pendent Set (Necklace + Earrings)
Stock:

In Stock

Model:

Peach Moonstone with Seashell Pendent Set (Necklace + Earrings)

Weight:

0.00kg

SKU:

HAI-NE-00001-PM

ISBN:

HAI-NE-00001-PM

MPN:

HAI-NE-00001-PM
Peach Moonstone with Seashell Pendent Set (Necklace + Earrings)
Peach Moonstone is like the best kind of romance—it supports the heart with love and activates the mind. Using peach moonstone stones assures that your relationship with yourself has never been sweeter. Get in tune with the essence of self-love and tap into the gentle energy of peach moonstone the next time you feel inclined to be hard on yourself. Often, our biggest critic is our self. When we come down on every mistake and perceived flaw, it distorts how we view ourselves and places the focus on what's wrong rather than on what's right. Peach moonstone puts an end to those downward thought spirals before they hit bottom.
By infusing your heart and crown chakras with love, peach moonstone eases the worries you have about how others perceive you by helping you to recognize your attributes and how trivial your minor flaws really are.
Peach Moonstone is also a wonderful stone for fertilit. Connecting with it connects you with the divine feminine energy of the moon to tune into yourself and find what your body, mind and soul need during your pregnancy.
* Please note that each crystal is unique therefore there may be a slight variation in color.