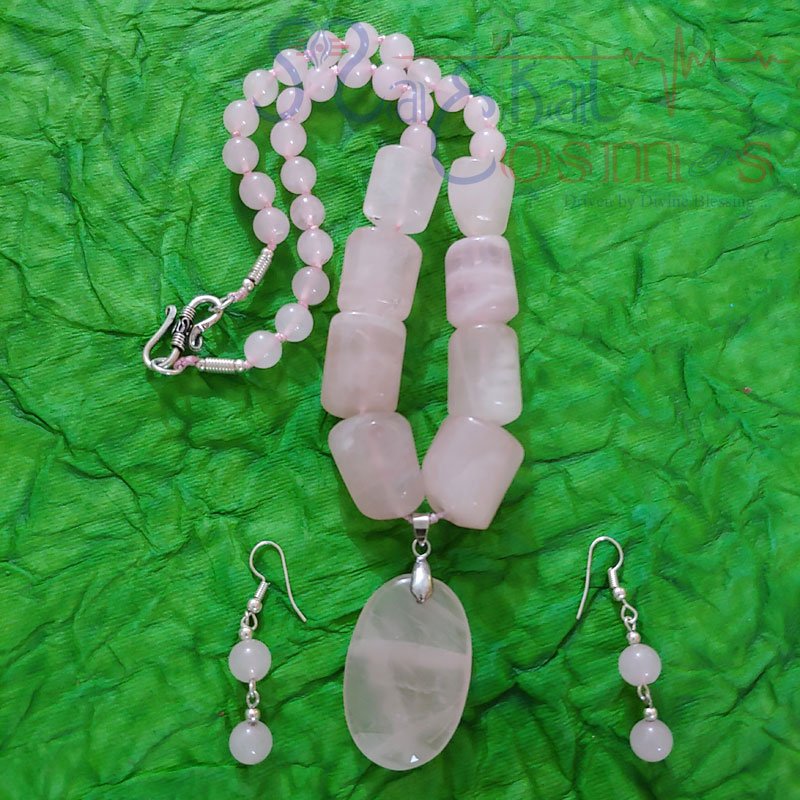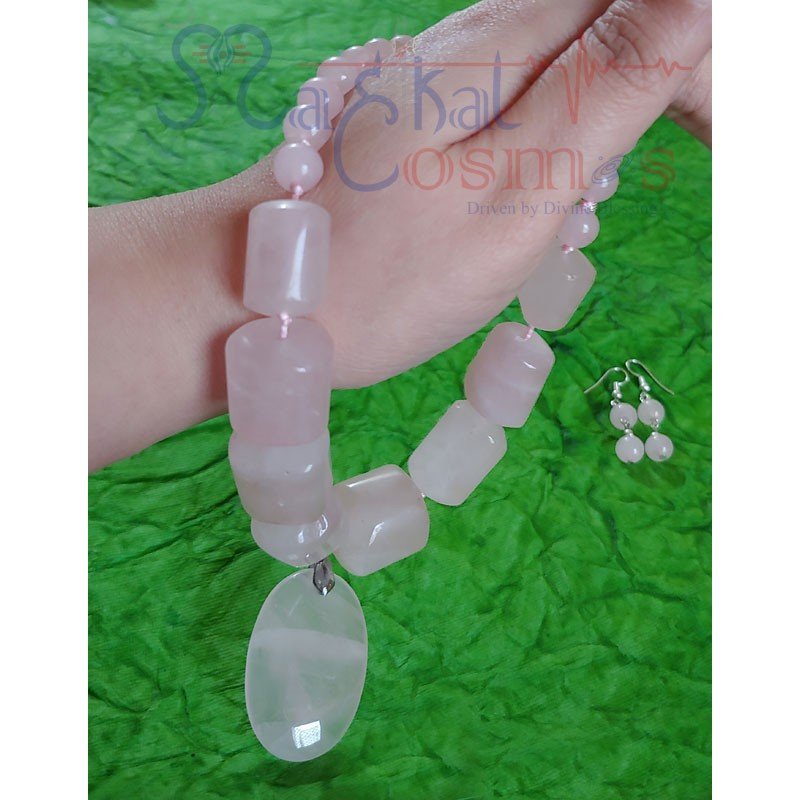 New


Rose Quartz Oval Pendent Tumble Set (Necklace + Earrings)
Stock:

In Stock

Model:

Rose Quartz Oval Pendent Tumble Set (Necklace + Earrings)

Weight:

0.00kg

SKU:

HAI-NE-00002-RQ

ISBN:

HAI-NE-00002-RQ

MPN:

HAI-NE-00002-RQ
Rose Quartz Oval Pendent Tumble Set (Necklace + Earrings)
Rose quartz is also known as Pink Quartz or the "Love Stone", It is said to be the stone of unconditional love. It believed to encourage forgiveness, compassion and harmony. It helps to let go of anger, guilt, resentment and jealousy. This Crystal is quite effective in attracting new love, romance and intimacy, or in developing a closer bond with family or friends. This calm and soothing stone works on the heart chakra and opens it to all kinds of love; self-love, family, platonic, and romantic love. Rose quartz has high energy which can enhance love in virtually any situation.
Rose quartz can lower stress and soothe those around it. It is used to increase self-esteem and self-worth.
Rose quartz can also help dream recall and dream work. This stones balances the 4th chakra & it is a Taurus & Libra birthstone.
*Please note that this is a natural product and some crystals may display imperfections.