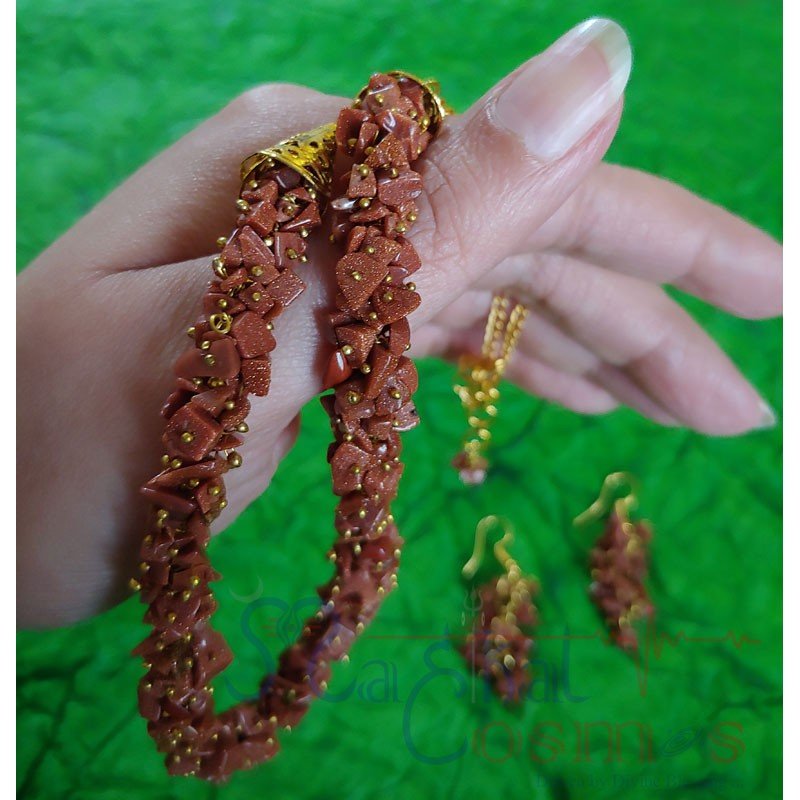 New

Sun Sitara Chips Set (Necklace + Earrings)
Stock:

In Stock

Model:

Sun Sitara Chips Set (Necklace + Earrings)

Weight:

0.00kg

SKU:

HAI-NE-00001-ST

ISBN:

HAI-NE-00001-ST

MPN:

HAI-NE-00001-ST
Sun Sitara Chips Set (Necklace + Earrings)
Sun Sitara or Goldstone is a type of glittering glass, which is derived in oxygen reducing atmosphere. All the colors of Goldstone, generally denotes energy stone. It is unique to impart positive energy, also called as transmitter stone.
Red Gold stone is associated with power and vitality. It denotes energy, learning and communication. It is called as a stone of ambition and success.
Sun Stone with its powers of the sun and light, Sun stone clears and cleanses all the chakras, restoring joy and nurturing the spirit. It is particularly energizing to the Root and Sacral Chakras, stimulating leadership and will, creativity. It protects the center of the body, encourages faith and self expression. It balances energies and stimulates one physically. It is a great mood stabilizer, brings happy thoughts.
* Please note that each crystal is unique therefore there may be a slight variation in color.